Changing the Face of Entertainment
Our name speaks volumes, and it is a constant reminder that as an organization we are passionately committed to continually enhancing our customers' gaming and entertainment experiences. By focusing on our customers, understanding their needs as well as the trends in the industry, we are able to provide content, access and other services to deliver superior entertainment experiences. Initially, we have focused on three key areas.
Delivering tools that will expedite video game development and eliminate what the industry calls "crunch" – a term used for a period in which employees put in work weeks well over 40 hours, often unpaid, in the weeks or months leading up to the completion of a project. Talk about increased job satisfaction and quality of life! We will be able to deliver video games to market faster while maintaining a great work environment for our team members. That is truly going to have a positive impact on the industry.

Delivering games in such a way as to minimize high latency and buffering issues. Imagine being able to play a game without any jerky movements or game interruptions while the data stream catches up to where you are in the game. Or how about the fact that you won't have to take up space on your mobile device or computer system because you will no longer have to download a game before you can play! Those are just a few of the changes we are making. And wait until we get to the whole eSports immersion experience. That'll blow your mind – figuratively speaking of course.

Wouldn't it be great to be able to start a game on your computer then continue play on another mobile device or vice versa? Well, you don't have to dream about that for much longer! We are working to enable you to play a game on Any device at Any time Anywhere. That's changing the way things are done, and that's truly a AAA game!
Diversity & Inclusion
In today's environment, we believe it is important to state that Massive Breakthroughs is an organization that accepts individuals for their character, not for their ethnicity, social status, age, sexual preference or any other demographic tag. We believe that our strength is in our diversity. Each of us is unique. We have different gifts, talents, and abilities. Those differences make us more complete and effective as an organization. Therefore, we are proud to be an equal opportunity employer.
For example, if you take a 2D character development artist and place them in a position of a technical programmer writing code for a video game, things may not turn out the way you planned. That 2D artist may not look or sound the same as the technical programmer, but without both, we would not succeed as a company. We look beyond the social tags and look instead at the talent and the character of each individual and how they fit into the bigger picture in contributing to our corporate goals.
We believe wholeheartedly in the stronger together philosophy. These beliefs are written into our policies and procedures and straying from those beliefs are not tolerated. We may look different, share different religious beliefs, share different political stances but we are united under one purpose, and that is to transform video game development and delivery while continually enhancing video game and event experiences through technological innovation.
Benefits of Working WITH Us
We attract the top talent because we believe in creating a work environment that is as fun as – well, video games! And we retain that top talent because we have developed a workplace committed to nurturing teamwork and eliminating "crunch".
And our benefits package is pretty awesome. How does unlimited vacation sound to you? What about 20 paid holidays? Or paid maternity/paternity leave along with jury duty and bereavement? We also pay up to $2,100 a year for continuing education and up to $1,500 a year in reimbursement for family time and vacations! Not to mention our solid health plan including medical, dental and vision. There is no question about our commitment to our team.
Current Openings
The leadership at Massive Breakthroughs knows how important it is to have the right people on the team to accomplish our goals and objectives. We are setting out to change the video game industry, and we need talented, hard-working, and dedicated people to join our team. We will eventually have over 1,200 team members working together to deliver amazing video game and entertainment experiences to our customers, and each team member plays an important part to our success.
We're hoping you caught the use of the word "OUR", because it's not just the organization's success. It is your success coupled with our customers' success, as well. If Massive Breakthroughs wins, you and our customers are also victorious. Our customers get the great gaming experience as promised, and you, being instrumental in delivering that value also get to share in the success of the organization in the form of profit sharing once we become profitable!
We are committed to providing a safe, empowering, dynamic work environment for our team members. So if you are looking for a fun, fast-paced employment opportunity then we hope you will consider Massive Breakthroughs. We offer competitive pay, a great benefits package (including paid healthcare for employees, 20 paid holidays, unlimited vacation time, personal and professional learning reimbursement, and the list goes on), and a chance to be a part of something big! We invite you to come and play.
At this point, we know you want to be a part of this team! So don't wait! Send us your resume or queries to recruiting@massivebreakthroughs.net.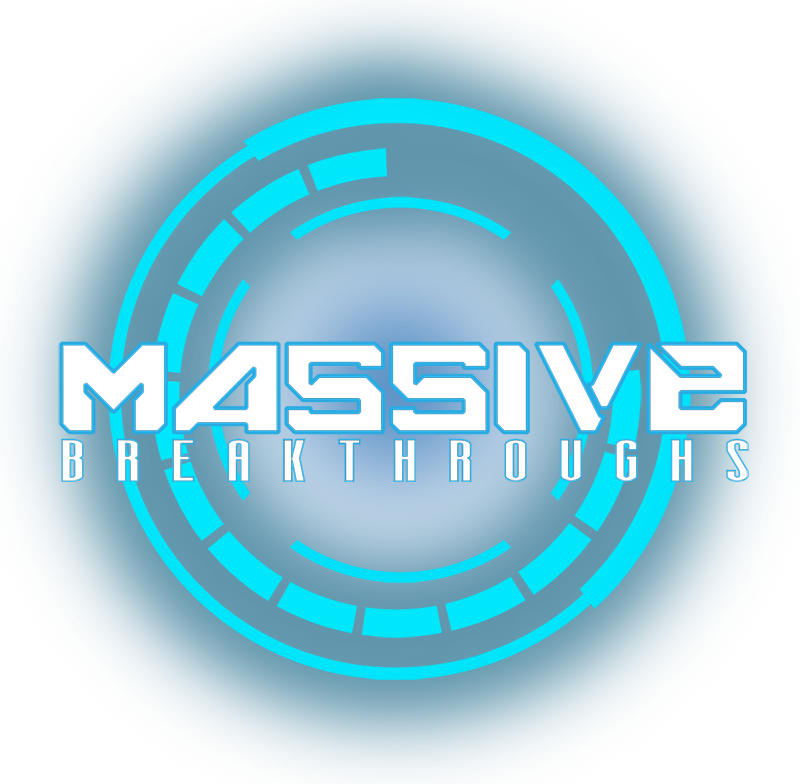 CONTACT
Massive Breakthroughs
204 Covey Lane
McKinney, TX 75071
info@massivebreakthroughs.net
©2020 Massive Breakthroughs.  All rights reserved.